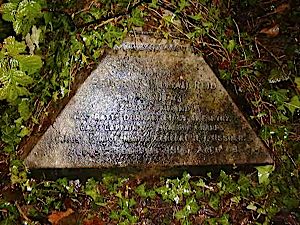 As part of our activities - study of writers who have lived on the Riviera - I was anxious to locate Frank Harris' grave in the former Anglo-American cemetery (now known as Cimetière St Marguerite). When I visited the graveyard in November, I was appalled to find that many graves had been removed since my visit there two years ago. So we started a campaign and wrote a letter to the Service Departmental de l'Architecture et du Patrimoine (SDAP06).

They have given the go-ahead for the next step: submission to the National Monuments to have it protected. A copy has been sent to the Cabinet du Maire.

We have put a video of the present state of the cemetery, concentrating on the appalling state of some graves on: http://www.rivieramemories.com. It's also on youtube: key in "save the cemetery". We also have oodles of good photos on disk.

We have opened a petition on: www.ipetitions.com/petition/savethecemetery. Ignore the second page if you sign it. The request for funding is theirs, not ours.
This is what the SDAP06 said in the letter of 21/01/09:
"Suite à votre envoi, j'ai visité le cimetière anglo-américain de Caucade.

Effectivement, certains éléments de ce cimetière présentent un intérêt certain et l'ensemble est encore homogène et cohérent.

Aussi (sic), je transmets votre dossier à la Conservation Régionale des Monuments Historiques de la Direction Régionale des Affaires Culturelles PACA, afin d'examiner l'éventualité d'une protection.

Je vous prie de croire etc etc."
Ann Kelly
President, Riviera Memories