Rural England is the soul of a "green and pleasant land" and the same could be said for the rest of the British Isles.
A much smaller country than France but with a population only slightly lower, the temptation to expand housing into the British countryside is ever more pressing. The population is growing quickly, largely due to immigration, which sees a net growth of about 150,000 immigrants a year. Some 7.5 million British residents were born abroad and when they come to the UK they need somewhere to live. New housing projects in rural areas are tempting British-born nationals rather than the immigrant population, which prefers urban living with employment possibilities. The cities are emptying of Britons and the population of London is already more than half of non-British ethnicity.
So the countryside it is but what of the green and pleasant land that is one of Britain's true reasons to be proud? Planning Minister Nick Boles doesn't seem too interested in keeping it that way, dubbing the countryside as "boring" – his justification for building on Green Belt zones despite assurances from David Cameron that these areas will be protected.
And if Britain isn't building on its lovely rural heritage, it's cutting savagely through it with ill-considered projects like the HS2 rail link from London to Birmingham. Once touted as a good thing by London Mayor Boris Johnson, he is now critical of the plan estimating that the £35bn initial estimate will come to more than twice that by the time it's finished. All that to cut 20 minutes off a train journey while desecrating swathes of green countryside and traditional villages along the way.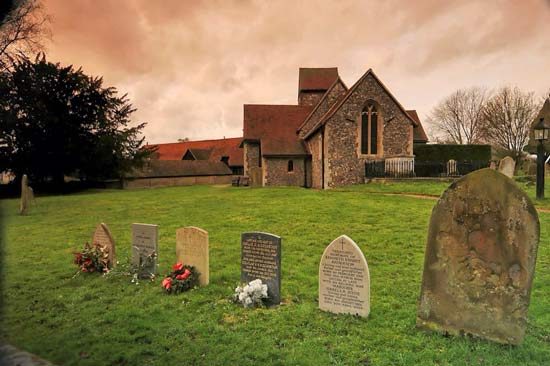 Opponents of the French LGV have been effective in delaying – although not yet completely reversing – plans for a new high speed rail link through the Var. Shaun Spiers of the "Campaign for Rural England" and the "Stop HS2" movement hope to be just as successful in tapping into a growing mood of discontent about selling England's rural soul to property developers.