Dan Briggs gave up his job as a journalist in the UK after his wife went on secondment to the South of France. Now he's a house dad in a foreign land struggling to cope with life at the village school gates.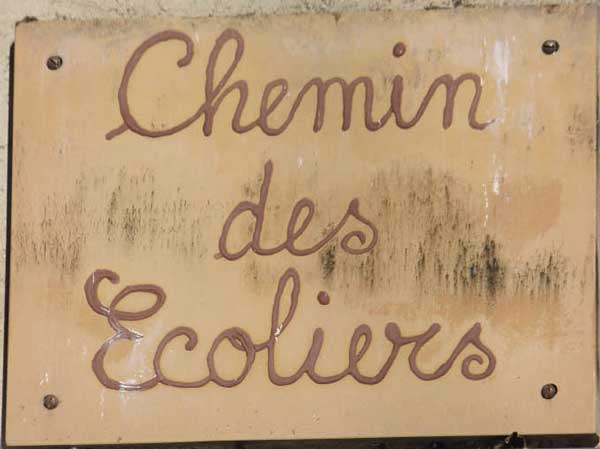 Put it this way, the first month has not been easy for any of us. Well, apart from Cathy, she's been busy splitting an atom, which is a cinch compared with what I've had to put up with.
So there we are at the school gates on the first morning.
"Smile they don't bite," I told my two boys.
But in reality it was worse than a savaging. Those boring eyes seemed to tear into us, our red hair, our freckles and our lily-white skin. I felt I could hear their voices in my head. Something like Voldemort does with Harry Potter. "Go back home, you are not welcome here."
I'd have introduced us all if I spoke a word of the lingo, but all I bothered to learn back at school was how to order a beer (which, incidentally, I mastered in 10 different languages, in case I boarded the wrong plane or train).
Pick-up time is the worst. In the morning I can just dump and run, but in the evening, I wait all alone. Norman No Mates. The English man who seems to have had his tongue cut out. Perhaps if Cathy were there with me it would be all right. The village school is a nice enough place. I sit on one out of a semicircle of ten or so, old, rectangular stones. The stones are from a local quarry and are disintegrating with age. Each one is just about big enough for two people to use as an impromptu bench. As I wait, eroded fragments of rock poke uncomfortably into my bum.
The guilt has been terrible. We plucked them from their nice little prep in Sussex and dumped them here in frog land. The tears are just transient. The tantrums will surely pass. I must remember the fastest way to develop a child's brain is for them to learn a second language. Cathy says they are the lucky ones, but she's not been there in the evening when they fly, wailing like banshees, out of the gates.
They're starving as well. And who can blame them. Here's a run-down of a typical lunchtime menu:
Monday: Moules marinière
Tuesday: Thumper (I mean rabbit)
Wednesday: Financière (cheap meat off cuts – gristle I think we'd call it in English)
Thurday: Pizza (oh relief)
Friday: Aïoli (boiled cod, vegetables, and garlic sauce)
And what's with all the kissing. No wonder nothing gets done in this country. It's like a snogathon every evening. There are maybe 40 parents waiting to pick up, and each time a new one arrives, she has to go around the lot of them, and kiss them on both cheeks. It takes about 10 minutes to complete the rounds.
Anyway, after a couple of weeks I decided to join the party. Big mistake!
I guess I picked her at random, big nose, big bum, blonde hair, always smiling. Got two kids in the same class as ours, and she seemed to be trying to make eye contact. I lunged in with confidence. A little too much like a teenager at a nightclub.
Here's what happened: rather than offering her cheek she recoiled in horror. One step backwards was all it needed and I'm kissing thin air. My lips were searching for purchase, puckered and ready for social lift-off, instead carried forward by an unstoppable momentum, my face ended up in her cleavage.
It was mid-September but still hot, so she was not wearing much and before I knew it, I was kissing the flesh next to her nipple. In England this would be called gross indecency and it is an arrestable offence. I tasted salt. I can still taste it now. It was her sweat. Instinctively, my tongue did a circuit of my lips.
Only the fact that she fainted saved me.
Also, she turned out to be in the early stages of pregnancy.
This was fortunate.
I know what you're thinking – how can her pregnancy be a fortunate twist? Surely it makes the whole thing, viewed from the wrong perspective, as some of the Mums inevitably have, even more grotesque.
Here's the thing, everybody put the swoon down to the heat and her condition. I even ended up looking like a bit of a hero, catching her as she fell.
When she came round, she couldn't remember the bungled kiss. She even thanked me.
When they exited that evening, the children sensed my unease. They quietly got into the car. Not a scream.
I remember thinking, quite wrongly, that perhaps we had turned a corner.
To read more about the trials and tribulations of Dan Briggs visit www.provenceguru.com