The mayor of La Garde Freinet was looking grim as his gaze swept the council chamber. He had summoned 31 family heads to an emergency meeting. It was the second of April, 1775, and the hour was grave.
There were gasps from the assembly as he revealed the contents of a letter recently received from the
chargé d'affaires
of the Count of Grimaud. A document had been discovered in the Count's archives which clearly showed that the town's grain mill – the Moulin de Vaissel – was in fact the property of the noble lord and had been leased to the town in return for six loads of wheat and several florins per year, a tithe that seemed never to have been paid. The lease dated from 1553, the Count was demanding more than 200 years' worth of dues.
Fortunately, furious searching in the council archives unearthed a document than proved the contrary. No nasty surprises lie in store for a prospective buyer of this historic watermill now on the market.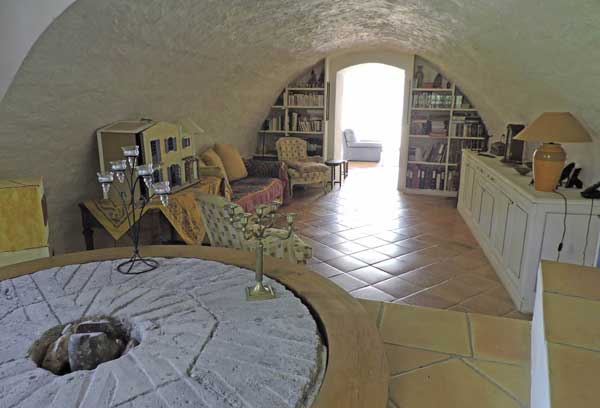 The mill is part of a dual property on 2 hectares of land sitting between the Maures hills and the Med, with St Tropez and its beaches within easy reach. Along with it comes a modern house in the Provençal style.
The mill has been charmingly renovated. Highlights include a large living and dining area opening on to a south-facing terrace. A wine cellar sits beneath the fully-equipped kitchen. Upstairs, the master bedroom comes with its own terrace.
Stroll across a lovely olive grove and you will find the Pool Lodge, all of its windows overlooking the large mosaic-tiled pool in the centre of a Provençal-style lodge. The beauty of this property is the way old and new combine seamlessly.
Price: €2,100,000.
Contact Marcella McCraken of Leggett Immobilier on 06 78 83 01 30.