English-speaking François and his assistant pros, Isabelle Lambolez and Jonathan Faudin, have my favourite practice area in the region for their lessons. Constructed with oodles of charm in a hidden valley just across the road from the Riviera Barbossi clubhouse, the terrain features three short practice holes as well as a good putting surface and driving range.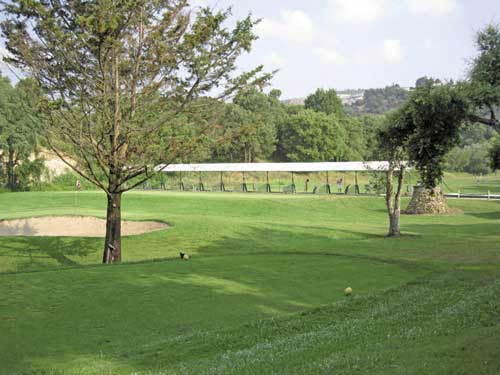 For the €5 price of a bucket of balls (and these are proper balls, not the round bits of Polyfilla you get on some ranges), you can practice pitches up to 80 metres, chipping, bunker play ...
Contact François on 06 07 38 72 32 for details of his lessons, which cost €60 per hour. For beginners, there's no need to turn up with clubs as these are provided free of charge, a nice touch.